Maloca Negedeka
The Maloca Negedeka, located 17 km from the center of Leticia, is a family settlement made up of members of the Muinane and Bora peoples. This communal house is accessed by means of public transportation and a 40-minute walk into the jungle.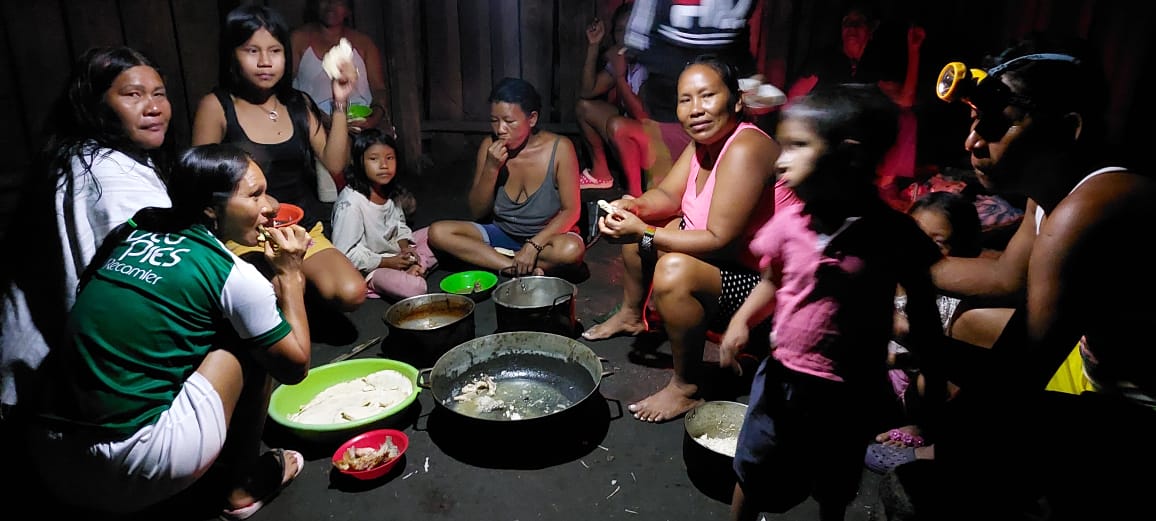 The members of the Negedeka family, of the Chambira Shadow clan, live in it. We offer our maloca as a place of accommodation and a space for learning the traditional knowledge of the Muinane and Bora peoples associated with health, education, relationship with nature and the practices of protection of the life of the Amazonian peoples.
Our visitors will be able to live a unique experience of immersion in the daily practices of a family of the descendants of Tobacco, Coca and Manicuera, through the teaching of traditional chants in our mother tongue, the preparation of traditional dances, weaving, advice on women's spaces such as the hearth, and masculine spaces such as the mambeadero, the elaboration of traditional elements such as the coca powder (mambe) and the tobacco paste (ambil), work in the cultivated plots (chagra), fishing, typical food and recreational activities such as bathing in the river, sighting and origin stories of birds, day and night walks in the jungle and body painting, among many others.
We assure you to live an experience full of knowledge inherited by our ancestors, in which each and one of our visitors will weave a new basket of knowledge in which you will be able to carry the word and the legacy of our peoples for the protection of life, humanity. and the planet.
For details and prices, please contact them directly.
Contact information
Address: Km.6. Familia Negedeka.
Contact persons: Lidia Rodríguez / Henry Negedeka / Tania Yimara
Phones & WhatsApp: +57 310 6500699 / +57 321 4004366 / + 57 311 8110524
Email: malocanegedeka@gmail.com